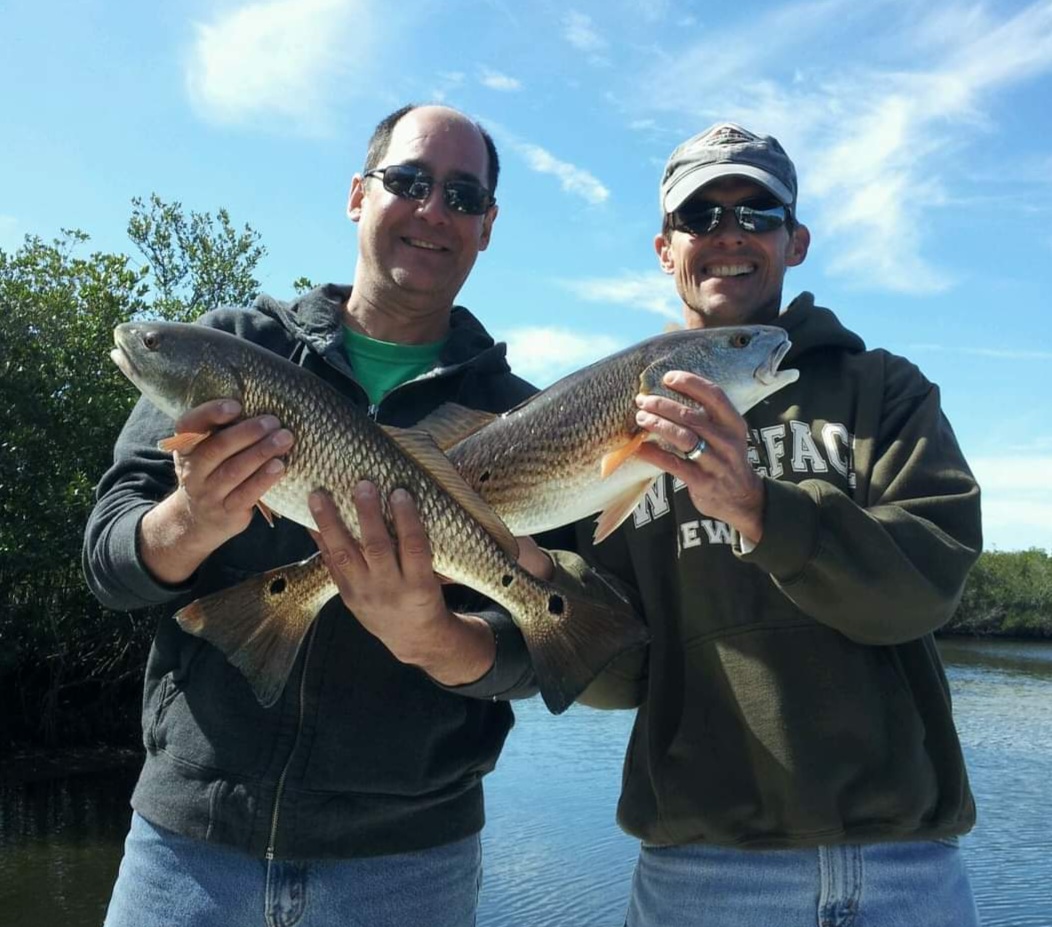 For those of you that are anywhere but Florida, spring has sprung down here. This past week we have been in the 80's everyday and the nights are only getting into the 60's. This means one thing, the Springtime fishing is getting ready to explode.
I do love the weather and the fishing we get every year at this time, but so does everybody else, the boat ramps become very busy and there are A LOT more boats on the water. This means the days of 8 AM starts are over, at least for me. The warm temps have brought back the one thing that makes every guide a great fisherman….the Sardines, of course you still have to know where to find them but they are here.
The fishing is always a little slow to get fired up as the fish transition away from shrimp and crabs to the all mighty sardine, but when they do it is game on for a few weeks. The main areas I have been starting to catch fish in is still a little south of the Anclote River, the spoil islands in St. Joseph sound have been holding good numbers of Trout along with some scattered snook and redfish. With the water warming up as fast as it did this year the fish will move around a lot as their metabolism will have them looking for and following the food.
 Just because there is bait around does not mean you have to have it to catch fish, the great thing about springtime is the fish are hungry and will eat any artificial lure that resembles a sardine. I have had a few trips this week that we have caught 40 to 50 fish while watching the guppies throwing their nets hoping for sliver! This will change as the flats get inundated with sardines and charter captains chumming every mangrove tree, but we still have a few weeks of wide open fishing.
One trick this time of year is to not go to far to find fish, if you had an area that you were catching fish in during the winter chances are those fish will remain close to those areas for a while. So look for any ambush points that are between your spot and the open Gulf, like creek mouths, bend in creeks, oyster bars, and any undercut edges. These are the areas the fish will go to as they work their way out of the backcountry.
As I read somewhere on the FB world news "it's finally fishing season again" and they are not wrong. However here in Florida it is ALWAYS fishing season you just have to have the knowledge, ability, and the correct tools to catch all that Florida's west coast has to offer….year round!
If you have not begun to get your gear ready for spring, you better get going because it is upon us and the fishing is going to break loose on the upcoming New moon!
Till next time,
Capt. Greg DeVault