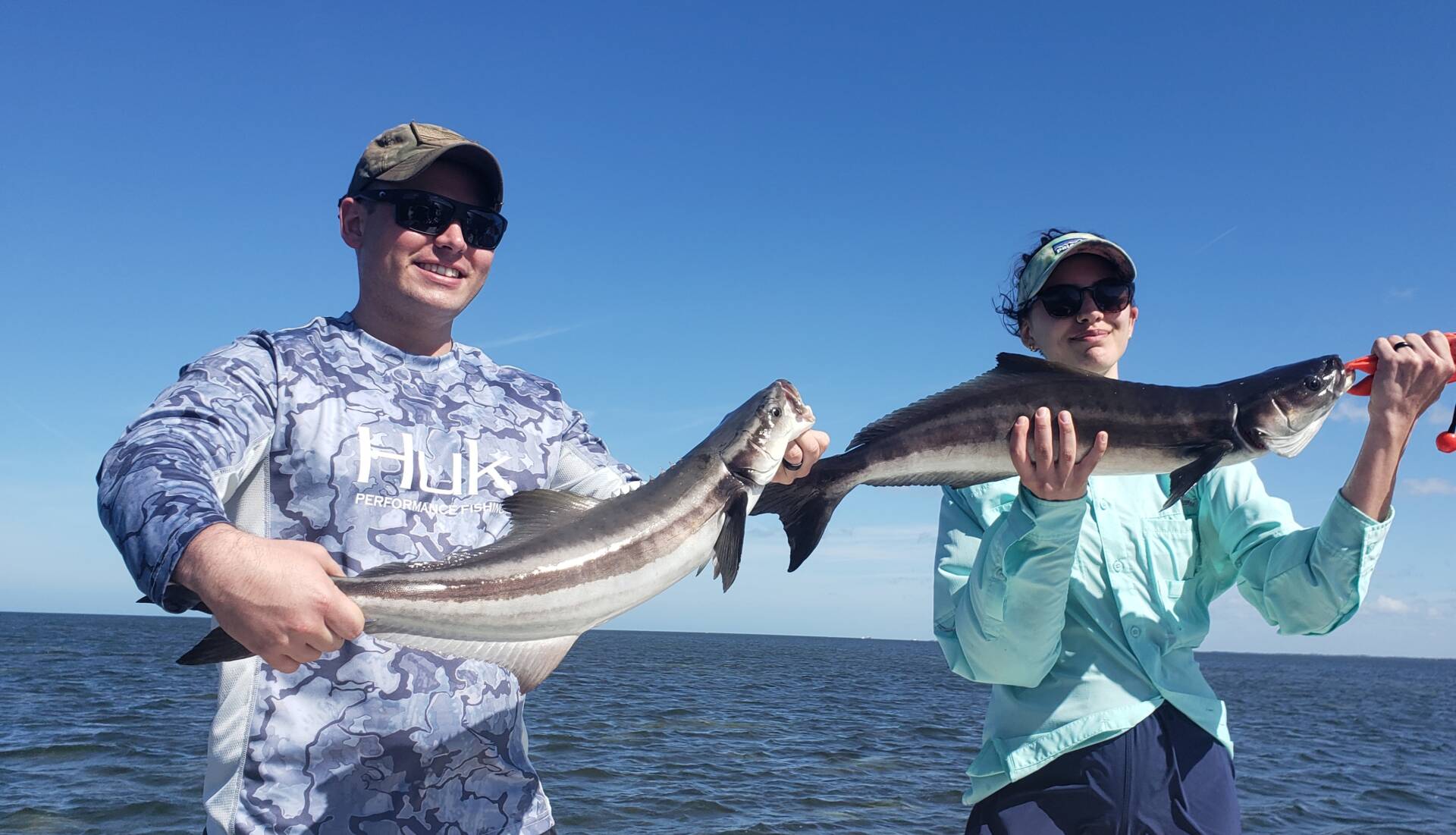 This weekend was the final straw, starting this Fall I will only be running weekday Charters while I am fishing the West Coast of Florida. The number of boats and people on the water this weekend was unbelievable, and I know after the first couple of spots I hit, I am fishing behind at least one or two other boats. I will leave the weekend to the part-time guides and those that have to be onshore during the week. 
With all that being said, I was lucky enough to have big negative tides this weekend and on Saturday my clients wanted to throw all artificial lures. I had them meet me early Saturday morning at Anclote River Park in New Port Richey, so we would get out before most of the crowd. I didn't need a live well full of bait, and we were going to be running skinnier than anyone on the water, so we had our pick of where we wanted to fish for the first few hours. My client had one request and that was to get Snook, we accomplish that request at the first hole. A beautiful 30-inch fish ate a ¼ oz. Bass Assassin jig and just like that the pressure was off, not that there really was any, it was a fun day with lots of laughs and trash-talking. I was lucky enough to have two anglers that could cast and knew how to fish very well, we ended up catching a bunch of Speckled Trout from 10 inches to 20 inches, a few Redfish, and several Snook from 20 to 30 inches. We finished up around 2 o'clock and as I left the ramp I was amazed at how many people were just getting to the ramp to go out.
Sunday was a different story I would be using the sacred crickets and figured I better get an early start on gathering bait as the flat I have been catching at would be crawling with boats due to its proximity to the ramp. I got to the flat just before dawn and by 7:30 was done with bait, I had some time to kill, so I just sat back and enjoyed the show that unfolded before me, it is painfully obvious that too many people are watching YouTube to learn how to catch bait! With bait and clients on board, we started our adventure. The first few spots were great we caught several nice Speckled Trout, and got some decent Snook, along with some hard pulling Jack Cravelle. I had the cover of a negative low tide to be able to pick and chose my fishing areas until 11AM or so. And to the Carolina skiff that was trying to beat me to a spot I was heading to all I can say is " know your limitations" Carolina skiffs do not run skinny, and we smoked to Snook in that hole!
Once the water got up and everyone had access I had to get creative, we ended the day fishing a wide open flat for redfish that I had seen in the area. I trimmed the motor all the way up so it looked like we were stuck, and that actually detoured a few passer-byes. I then crushed most of the bait in my live well and broadcast it downwind and up tide of where I thought the Redfish would be, it took about 15 minutes but the first line came tight and it was Redfish on for the last hour. We also lured in some nice Trout and a few Jacks. 
All in all, I had two good trips this weekend with great clients, the worst part of both days was dealing with the masses of people at the ramp, that are let's say not very adept at using a busy boat ramp! I know one thing, I'm glad tomorrow is Monday!
Till Tomorrow,
Capt. Greg DeVault