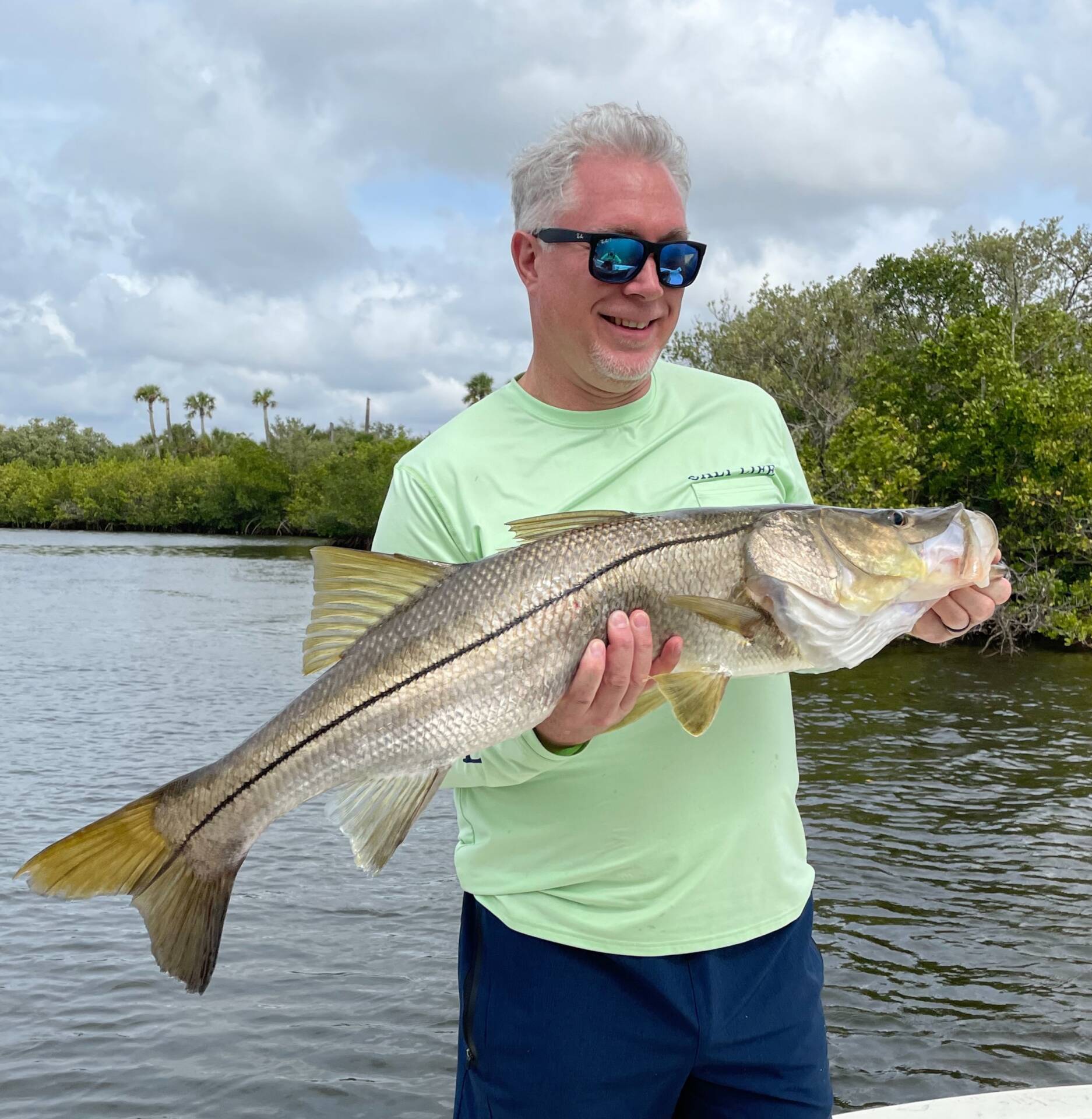 The beginning of February is always a guessing game for anglers, do you keep hitting the potholes and shallow flats that we have been smoking the big Gator Trout and Reds or do you spend time catching bait to entice the first Snook that poke their heads out. After over 35 years of dealing with this, I think I have started to get a feel for it. Every year I watch the "new" guys start throwing their nets for bait the first time they see or hear the telltale "Flick", however, I have learned there is more to it this time of year than simply having bait. The conditions have to be right for the fish to actually want to eat the bait, especially the Snook, the reds and trout will eat it if it is put right in their face and they don't have to work for it. Remember they are still locked into eating crustaceans for the most part. With that being said I don't see the point in getting soaking wet throwing a net when I can spend more time fishing and catch more fish without bait. I do however pay attention to what is going on out there and when all the conditions get right I will gladly throw the net and feed them what they want.
The past 7 days have been that week, the tides, water temperatures, and weather conditions all lined up for the start of what is going to be a great spring. While the bait is not everywhere if you can get it the Snook started eating like they just got out of jail, and the Trout and Redfish are inline right behind them. The last 7 days there was a noticeable pattern that got better and better as the week went on, it was easy to see it coming if you knew what to look for. The water temps got to 71, we had A LOT of low pressure around us and the south wind blew in the warm water and made for big tides. I'm not sure why but I had the water to myself for almost the whole week, maybe it was the weather or maybe most just missed the signs, either way, I'm not complaining. I called some of my best clients and told them this was the week, and they were rewarded for it, we caught 20 to 30 Snook every day ( our best day was 60 snook) with fish up to 39 inches, the big Gator Trout were very happy to see the sardines ( although we still caught a lot of them on plastics) the Trout ranged is size from 18 to a giant 28-inch monster, and the Redfish were plentiful along most of the Pasco County coast. There is something almost magical when you get on a bite like I had this week, you can seemingly do no wrong, every spot was loaded with fish and they were hungry. These are the days that remind how good it was back when I started. I know it won't stay this way for too long, as soon as the bird dogs find the bait the backcountry will look like glitter with all the chumming that will happen…. Here is some free advice, fish them before you feed them, and chumming is supposed to fire up the fish, not find them, a good guide will already know where they should be.
It has been a hell of a week and I wish I had all the pictures from it but I lost my phone to Davey Jones and half the pictures with it, but that may be a good thing. We are just getting into the springtime bite and we will for sure get a couple more cold fronts to mess with us, but if you are with a guide that knows what to look for and how to adjust the fishing will be stellar! 
I have just a few days left in February and March, lets go fishing!
Till Tomorrow,
Capt. Greg DeVault