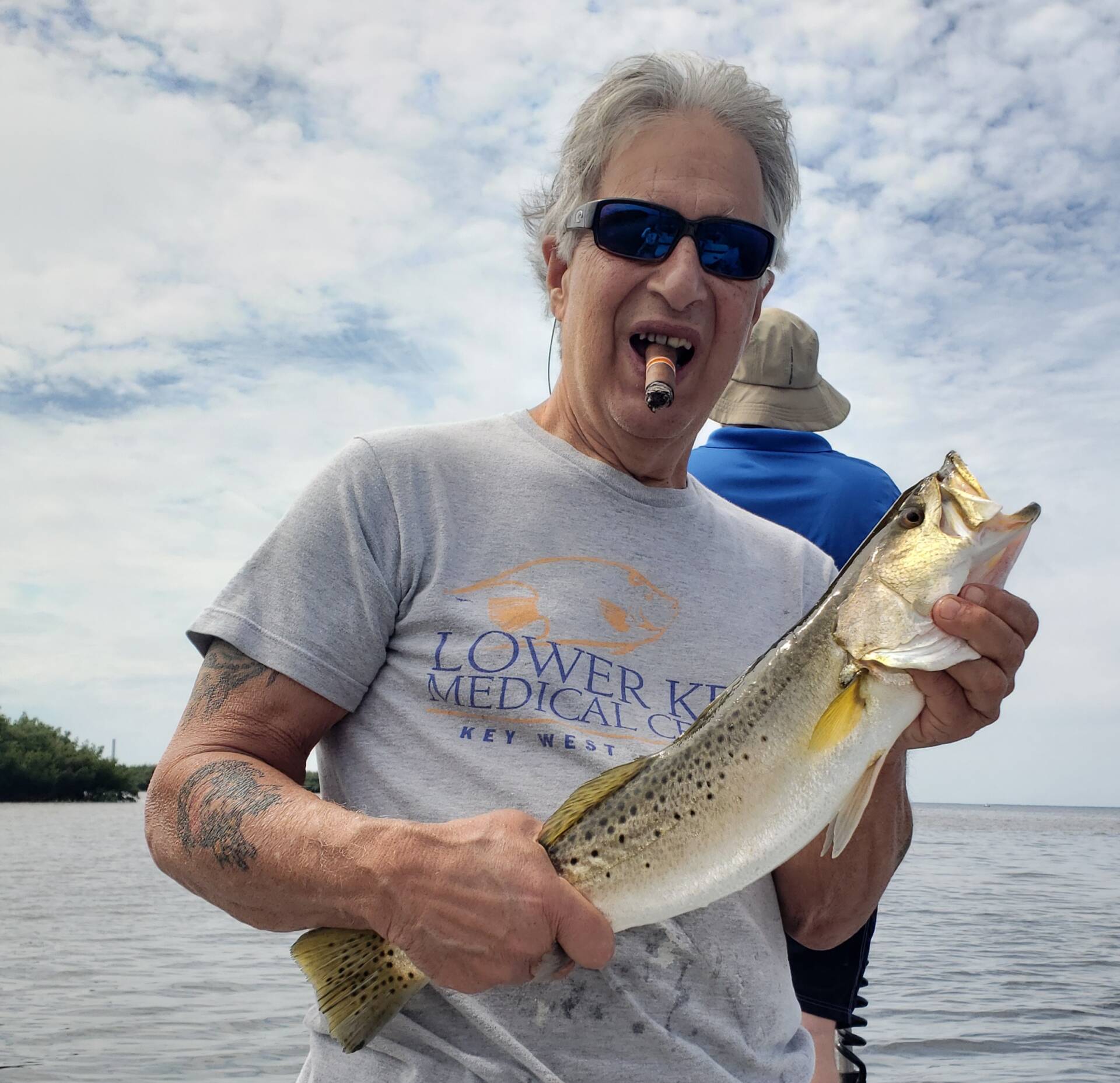 My Grandfather used to say "you just don't know if you don't go." Well, that is a very true statement, however, if you read or follow social media the only time to go is during a full or new moon on a warming trend. My Grandfather had another saying to" Anyone can catch fish when its easy." And that is very true, however, after a long career of putting people on fish, I like to think I can make them eat in most conditions and with any skill level. That's where today's charter comes in.
I very rarely have room for new clients except in the hottest parts of the year (July) but I had taken a couple of days off to get hunting camp closed up for this year, and I was on my way back a day early and got a phone call from Dave. He was in town and wanted to get out on the water, he told me he called a few other Capts. but they were not really interested in going tomorrow because of the weak tides we are having right now. I was thinking the same thing but told him to meet at the Nicks Park in New Port Richey in the morning and we would make it happen.
We had a decent high tide to start the day so I decided to go to a shallow flat just to the north of Port Richey, as I poled us into the flat I could see the telltale wakes from Redfish pushing across the flat. Both guys made a good cast and as Dave was retrieving his Mirro Lure one of the Reds engulfed it and the fight was on. After 3 or 4 drag burning runs, we had the fish next to the boat, but he turned his head just right and popped off.
As we got reset it took some time before we started to see the fish again and this time they wanted nothing to do with what we were offering. I knew these fish had been getting some pressure from other fishermen lately and combine that with slow-moving tide made for spooky fish. We were happy to get the one red and I suggested we run south to an area I have been spanking the big Speckled Trout at. Once we got there I got the boat situated and we started casting, this area is a deep flat that is covered with sand holes that the Trout like to lay in. it took a while but we got just enough water movement to trigger a bite, it wasn't fast and furious like it has been but we managed 40 or 50 nice trout in a few hours. 
We had about an hour left in the trip and I had noticed some birds hitting the water and this time of year that can mean good things. As we pulled up to them I could see fish hitting the surface everywhere, both guys cast and were instantly hooked up, again the drags were humming and when they came to the boat I could see we had found a school of big Spanish Mackerel. They caught a dozen or so each before we packed up and headed to the dock.
I'm sure my Grandpa would have said "I told you" if he were still here to catch them! Not only did we have a great bite we were treated to one of the prettiest days on the water in the past month, and Dave will get to see just how good the bite can be when he gets on my boat in two weeks…. when we have a good tide and the fishing is easy!
Till Tomorrow,
Capt. Greg DeVault