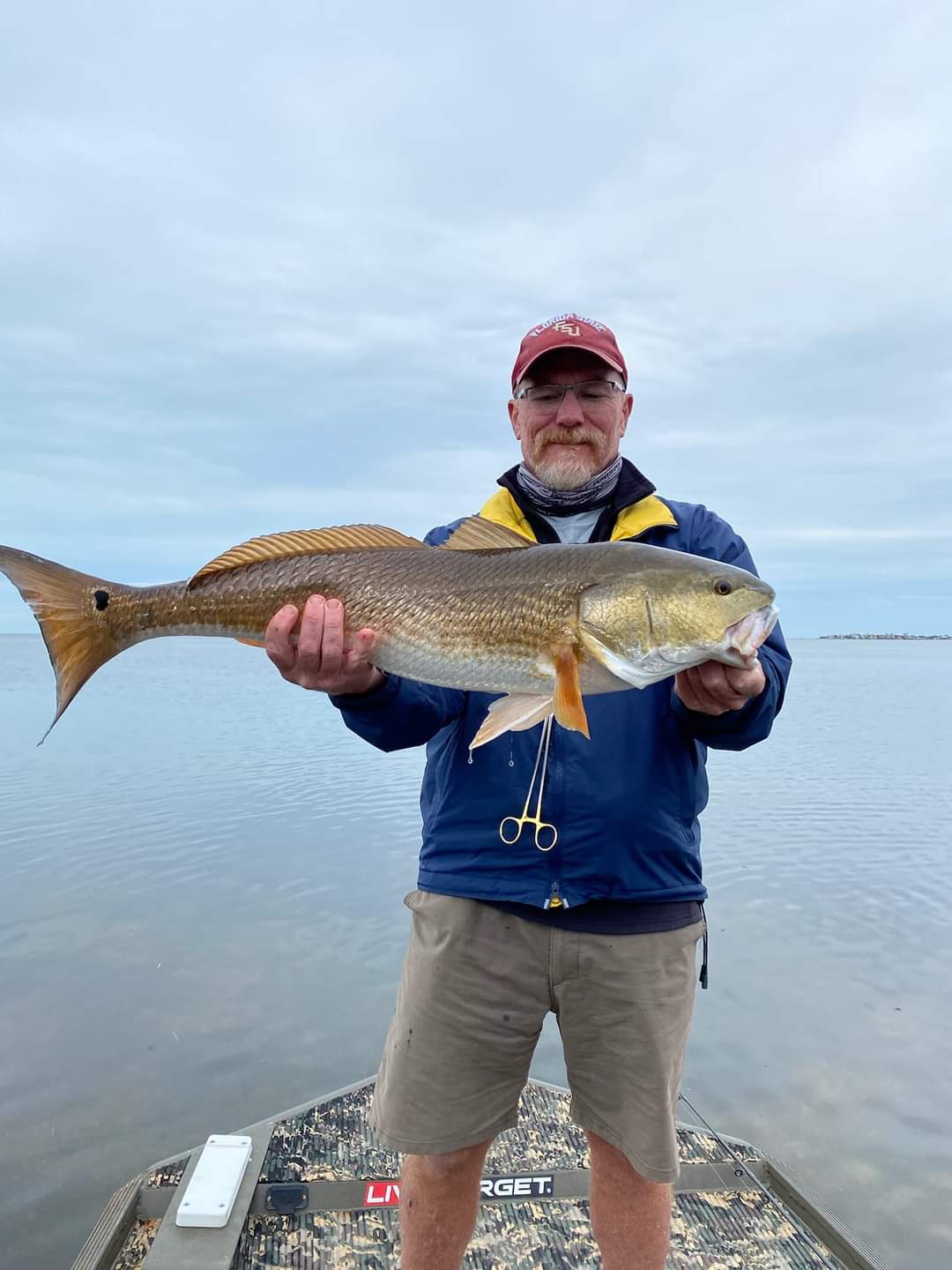 One thing that is for sure this time of year is that Mother Nature rules. When the front's roll through everyone knows what it does to our Florida fish, they lock up. However after over 30 years of fishing the Pasco, Pinellas area I have learned when it is time to fish and when it is time to stay in the warm house. Today was one of those days, even though the last 7 trips have produced over 100 fish each trip, today was not going to be that kind of day. I watched a couple of charters leave the dock already frozen to the bone, knowing they were only going for a very cold boat ride, and I just won't do that to my clients. I had a nice warm breakfast with my clients and we rescheduled to a much nicer day this upcoming week.
Now for the good stuff, this past week, actually the last 8 days, have been incredible. The new moon phase has helped produce some of the lowest tides of the year, and with the post front, north winds the tides were even lower than normal. These conditions did two things, it pushed all the fish into any holes and troughs that they could get to, and the cooler water made them eat. It also helped keep everyone off the water, which is always a good thing. As most of my regular clients know this is my favorite time to fish because we are using artificials almost 100% of the time and we are normally the only ones fishing the fish, so we can catch them at will most days.  This has been the case this winter, the fish have been eating like there is no tomorrow and we have been able to get to the good spots looooong before anyone else with the boats I have. There have been a few surprises this winter, even with the cold water and lots of high pressure days the Snook bite has been off the hook, and big Snook at that. The rest of the wintertime crew has been right on schedule, the big Gator trout, and Redfish have been on fire with 50 to 60 fish out of just about every hole I can get to. This fishing should stay strong all the way through mid-February when our bait shows back up.
If this fishing sounds good to you there are a few things you need to be aware of, you will need to know where the holes are and depending on your boats draft you will need to know how to access them without destroying the grass beds. You will also need to learn the tides in the area you want to fish as they vary from area to area, and if you get caught in a hole on the outgoing tide you could be there awhile. The easy part is the bait, a simple 1/8 or ¼ oz. jig with any plastic tail will do the trick. If you decide to fish with a guide make sure you a very specific about what you want to do, as you want to be in a boat that can get you in and out of the holes with the fish. Without a doubt this is one of the best times to fish if you hit the conditions right!
Till tomorrow,
Capt. Greg DeVault