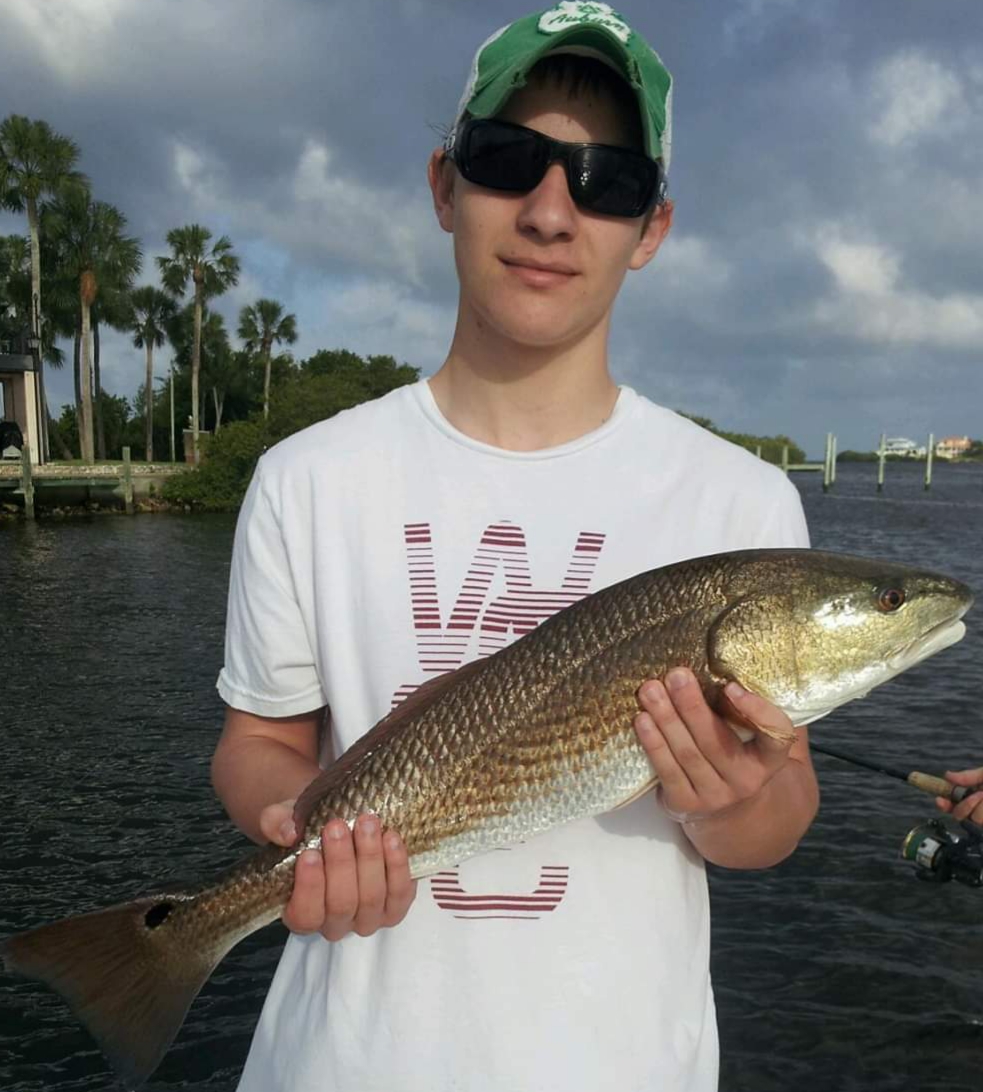 This morning was an early start as it was Sunday and on Saturday I don't think there was a person left onshore. As I started out to the bait flat I noticed that the air felt thicker and had a smell I hadn't smelled in a while, it was the smell of rain. Our weather has been so consistent lately that I didn't even bother checking on it for the last few days, but as I pulled up the radar on my phone I saw it, lots of green and orange. I wasn't sure if it was going to be good or bad, but we were going to find out.
After the debacle of the day before with boats all over me at the bait flat, I decided to go elsewhere, and hopefully have it to myself. Well, I did have it all to myself, even the bait didn't show up. After 2 hours of throwing the net and moving around, I had 40 pilchards to show for my effort. But I was able to get a bunch of pinfish and some giant threadfins, so off I went to see what we could do.
I met my charter for the day at Nicks Park in New Port Richey, I was a few minutes late but I had bait and a plan. We were at the start of a strong incoming tide, I have had a school of redfish that I have needed high water to get on and today we would have it. But while I was letting water rise we went to my channel edge to get started with some nice big Gator Trout. With the hard incoming tide the Trout bite was on and we were getting bit on every bait, that would normally not be a problem, but today I had a very limited number of Pilchards and didn't want to use them all on the trout. So we decided that we would leave them biting and head over to where the redfish have been hanging out. This school of reds is not a secret so it gets a lot of pressure, but it usually at the wrong time as the " get in there as soon as you can guys" hit them on the lowest water they can get to them on. And the other difference today was we had low pressure, cloud cover, and rain, all good things for a strong bite. We eased in and found them lying comfortably on some rocks, we dropped the baits back to them and immediately had two fish on. The best part was they were eating pinfish better than anything, they were also eating the cut bait very well to. We would wind up catching and releasing 14 beautiful redfish from 24 to 28 inches.
After the redfish bite died of we decide to go and try and finish everybody's slams by getting some snook, this was going to be tough though as the water had cooled off to 69 degrees. We headed north to a bay off of Hudson, to fish a deep Mangrove edge with the incoming tide. I didn't have enough bait to chum so we would have to send the baits down the line and see what happened like I had suspected the Snook bite was sluggish, but we did manage to get a couple of decent snook to eat but those were the only ones that would eat.
Although it was not the prettiest day, and bait was a real pain in the a**, we did catch quite a few fish, and had some very nice fish to the boat.
Till tomorrow, tight lines
Capt. Greg DeVault