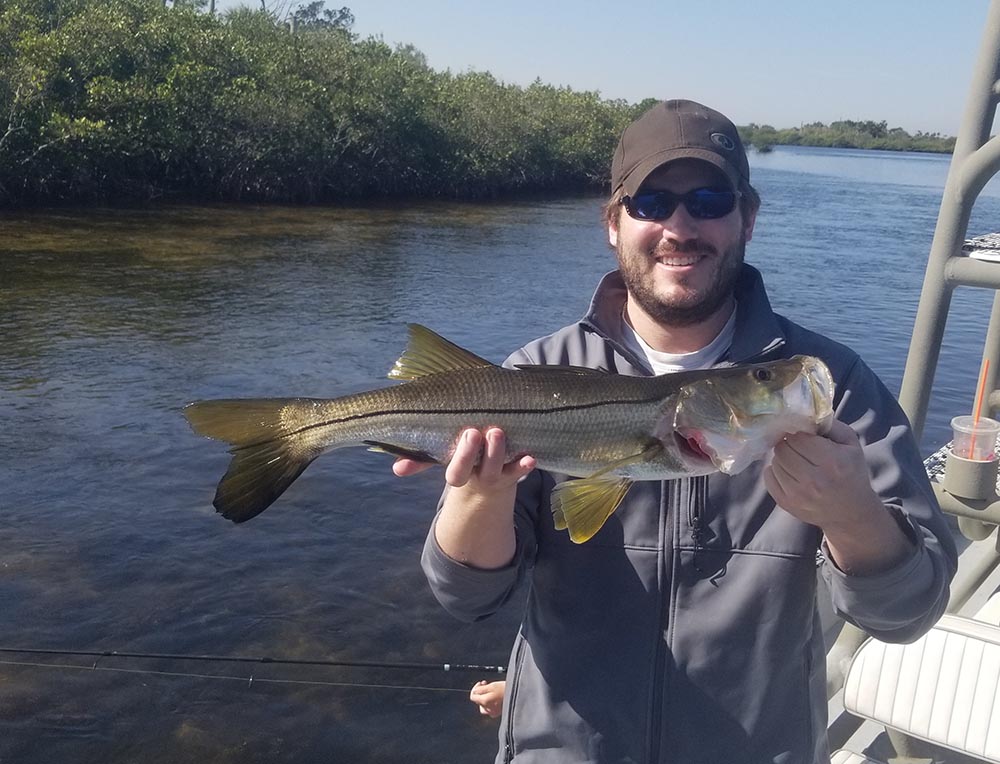 It was not hard to tell that today was Saturday, there were more boats on the water today, than I have seen all week combined. But some folk can only go on the weekends, so we fish when it is time to fish.
The Morning started out good, I arrived on the flat to catch bait and was the only one for 45 minutes. I started chumming and it only took a few minutes before the bait showed up, the first throw yielded 100 shiny pilchards. The next throw was about the same so I figured I would be done with bait before to long, but I was wrong. In the next 30 minutes I had 15 boats within 60 yards of me, there are sometimes I just have to shake my head at the way some people fish and find bait. All the extra attention caused the bait that was thick to dwindle down to 5 or 10 a throw, unfortunately, that wasn't going to cut it. I had an hour before I had to meet my charter so I packed up and ran to a flat that I caught bait at this time last year. I started chumming and thankfully the bait showed up in the chum thick, a couple throws and the live well was full. I just have to wonder why other anglers cant find and look for there own bait and fish!
I met my charter at Nicks Park in New Port Richey right on time and off we went to start our day. Since the water temperature was still in the upper 60s, I decided to start at a spot that had a few Trout in it. It took a few minutes but the bite was pretty good, and several nice trout came to the boat. We were fishing a channel edge and as it got later the traffic made it so we had to move. The sun was up and hot so I figured we would give the snook a try, the tide was rolling in so they should have be eating. We got set up in a creek north of Port Richey and we could see the fish, we drifted baits down tide and the bite was lukewarm at best. But we did land 4 nice snook and a few redfish, and lost the same flounder "5" times!!
We made a few more stops and the bite was steady everywhere we went, it never got fast and furious but we did stay busy with fish all day. We had a couple of hours left so we decided to look for some Cobia, I went north toward Hudson because the flats were packed off Port Richey with boats and jet skies. After looking for a hour or so we had seen a couple of Sting rays and zero cobia, so we abandoned that plan and went to a point close by to get a few more trout. We pulled up and the mullet were working the oyster bar on the point, we put baits right in the middle of them and three trout hit immediately. The tide was going out and the bite was good for the rest of the trip.
Hopefully tomorrow the crowds will be a little lighter but it is still the weekend, ill be getting an early start so maybe I can be done with bait before the rest of the fleet gets out.
Till tomorrow, tight lines
Capt. Greg DeVault