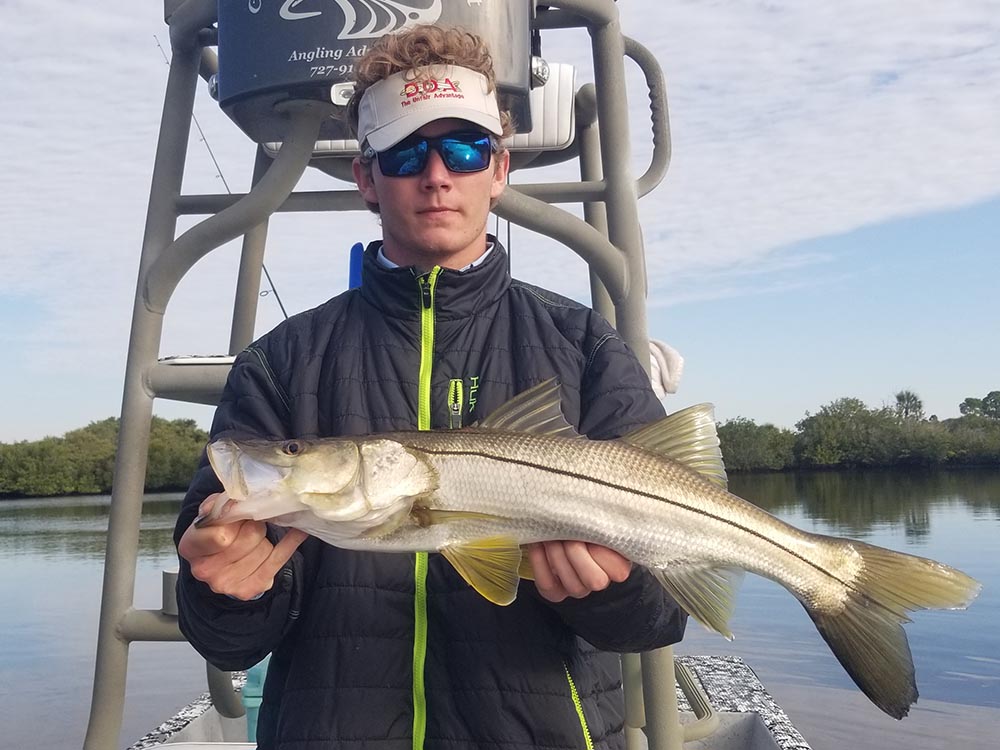 Today was an absolutely beautiful day, a clear crisp morning with light winds and calm waters. That is where the niceties stop, without a doubt today was the toughest fishing day by far that I have had this entire spring. The worst part is I never saw it coming, we had great weather, decent tides, and very good bait, I'm just not sure what was wrong with the fish today.
I had my charter meet me before I went to catch bait today, because of the issues I had with bait yesterday. It took a little time and a couple moves yesterday to find and get it, today was a different story, I went to where I got it yesterday and after ten minutes of chumming I could see the flashing of pilchards in it. The first throw yielded 100 or so baits, after three or four throws we were on our way to catch fish.
I was very glad my charter was with me since bait was so easy, we were able to start fishing by 8am. We had a couple of hours of good incoming water, so I thought we would have a good start, but I was wrong. We ran north to an area off of New Port Richey to fish a trough that is always loaded up with fish on the low incoming. As we put down the Power Poles I could see a few snook moving around in front of us. We put baits out and I was waiting for the explosions I have been used to this spring, however, there were none. We gave it some time and I chummed the area but the snook never fired up, I decided to move us up about 100 yards to a point that had a bunch of rock on it. Finally we got a snook to hit a bait, he wasn't a giant but a solid 26-inch fish, we had one more snook on, and caught one redfish but that was it.
I pulled up the poles and we headed south to a bayou with a bunch of docks in it off of Port Richey, once there I noticed we still had good incoming water so I was hopeful for a good bite. Again I was wrong, and again we could see fish moving around but very few takers. This would go on for three more areas and I was thoroughly confused as to why the fish were not eating. The only thing I could figure was that the water temperatures was a little cold at 65 degrees in most places, but the water was actually colder yesterday, so I didn't think that was it. After working that area thoroughly, we decided to go and look for Cobia, we got out on the flats and started looking for the big southern Stingrays that the Cobia like to follow, and after 45 minutes of looking we had seen two rays and neither of them had a Cobia for us.
We had about an hour of time left so I decided to go to the mouth of the Cottee River in New Port Richey and unload the live well and try to get some Jack Cravelle or baby Tarpon chummed up. It was almost surreal when only one Jack Cravelle showed up in the chum, we decided then, that some days are just not your day.
I guess after all of the good days we've had this spring, I was due a tough one, but tomorrow will have better tides and better weather so I am still expecting a good bite as long as the weather stays nice and the bait stays easy.
Till tomorrow, tight lines
Capt. Greg DeVault