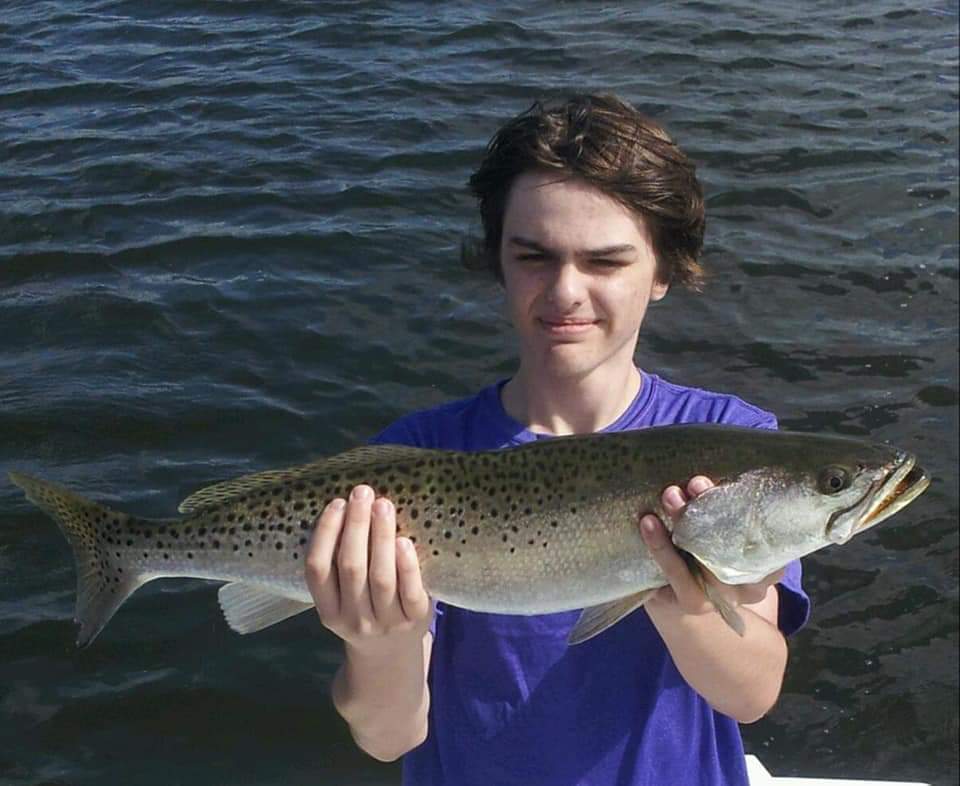 Mother nature just keeps making them prettier and prettier, although I would not mind if she would turn the wind down just a little bit. It's hard to believe that less than a month ago the water was in the low 60s and the air temperatures were struggling to get to 70. But now we have had almost 3 straight weeks in the upper 80s and our water temps should get to 80 by this weekend, and that combined with the full moon the first week of April will mean some of the best fishing we have seen all year.
Today's charter was a local client that scooped up one of the cancelations I had from all this craziness going on. It is rare that I get any canceled trips this time of year, but it happened and Steve took full advantage of it. I had them meet me at Anclote River Park in Tarpon Springs at 8:30, after I had gone out and caught bait. I was back early, as the bait is still very easy, I took the spare time to retie some of the rods for the days charter.
As we move away from the new moon our tides are starting to get weaker and have less range, but we overcome this by fishing areas that are pinched down and force water threw them. The first spot we hit was loaded with big gator trout, almost every bait that swam down the cut was crushed. The bite stayed strong until we decided to leave to go try and get some snook to bite. I wanted to try a little bay up in Hudson that I have not been in for a few days, when we got there the water was moving but not very fast. There are two docks on the bay that the current runs under and usually always hold fish. We got set up and could see fish under the docks, we put baits in front of the docks but the snook would not eat at all. We decided to eat a sandwich and let the tide get flowing better, rather than keep bombing the fish. This plan was a good one as once we finished eating, the tide had picked up and the first bait that passed the dock was inhaled by a large snook that bolted right back under the dock and broke us off. We would get several shots at fish but only get one of them to the boat, but sometimes just seeing the hit and feel the sheer power of these fish is enough.
We left the little bay and headed back south toward New Port Richey, as Steve wanted to see if he could get a tarpon to go with his snook. I wasn't sure it was going to work as the little Tarpon prefer a swift current and we just didn't have it. I loaded up the chum slinger to see if I could wake them up, well it seemed like everything but the little Tarpon showed up. We caught Jack Cravelle, Trout, Snook, Ladyfish, and even a flounder but no Tarpon. Oh well, not every plan works out, but it was a fun day on the water and we had absolutely gorgeous weather.
Hopefully tomorrow we get a little less wind and more hungry fish, the second is a given as we are in spring and they are feeding!
Till tomorrow, tight lines
Capt. Greg DeVault