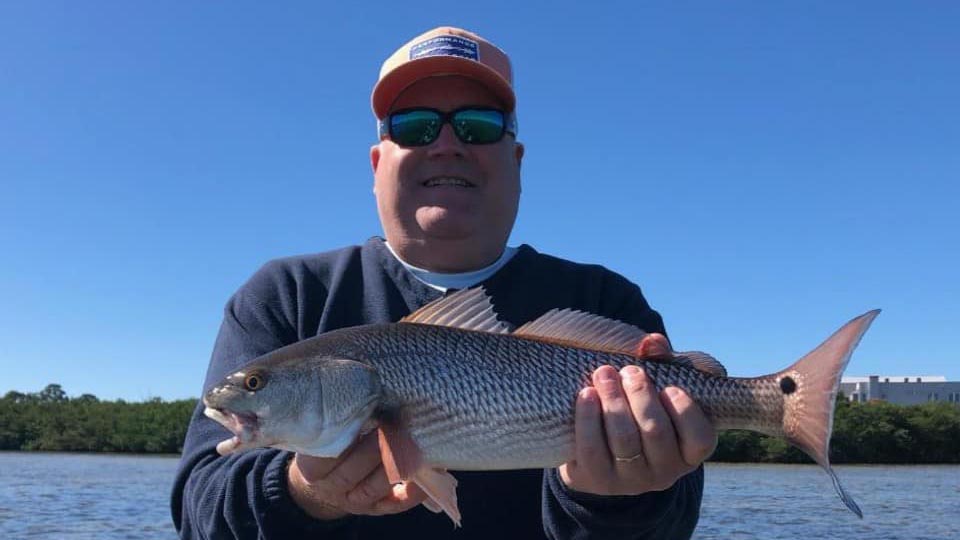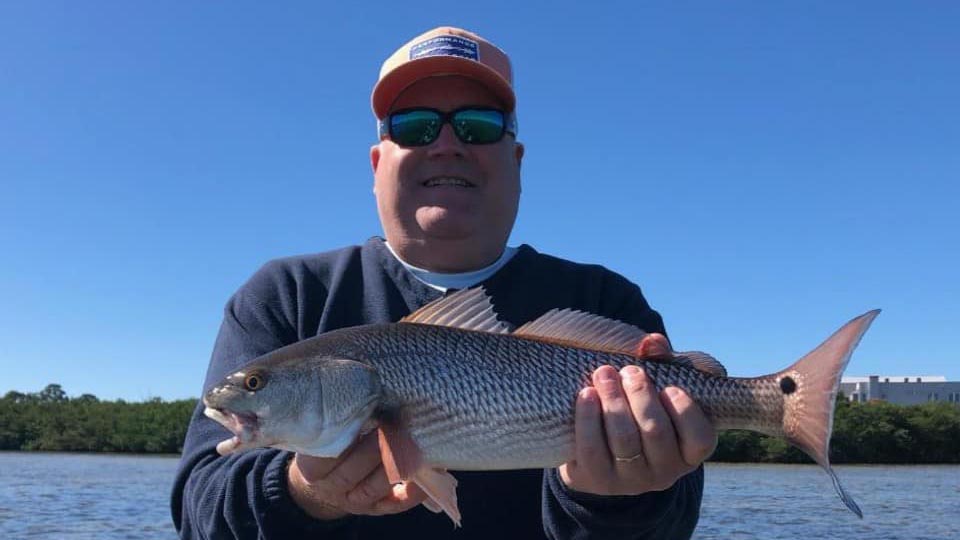 February is a month of transition on Florida's West coast. Some years it is cold, windy and a continuation of Winter and other years it is warm, humid and the start of Spring. As of now, it looks like we are going to be starting with Springtime, and with that the fishing is getting ready to explode.
Once we get the water temperatures to start climbing everything will fall into place. The migrating baitfish and the baitfish that hung out in our residential canals all winter will break out onto our shallow grass flats, and that will trigger the start of what we all know as the spring bite! The first to enjoy the presence of the baitfish will be the big Sea Trout, they will begin to gather on all of our barrier islands and any rock and oyster bars adjacent to deeper water. These Trout will be in large schools as they are preparing to spawn, so the action can be fast and furious if you hit the right spot. The next to find the bait enticing will be the Snook that have been on a pretty strict diet all winter. They will be waiting on almost every point that has any current and deep water near.
One thing that will be different with the Snook is they will move from point to point pretty quickly as they work their way out to the open grass flats to feed on the arriving bait. The feed will turn on and off with the tide, so make sure you keep a mental note of when the bite started for the next time out.
The third part of our inshore trio, the Redfish will be on the prowl for not only the influx of baitfish but also plenty of shrimp and crabs will become a lot more available to them. For this reason, the redfish will roam the grass flats in search of all of these tasty morsels. If you are looking for Redfish this month I would look around any structure, such as oyster bars, sand holes, deeper troughs, and any kind of debris that will hold food for them.
With springtime right in front of us, there are several other species that will start to become available. Spanish Mackerel, Kingfish, Cobia, several Sharks, Triple Tail, Flounder, and loads of Jack Cravelle.
As always the tides and weather will dictate the best days to be out there but one good thing with February is that once the water gets to 70 degrees the bite is on! Look to the calendar to see when the full and new moons are, these will be the best days!