Looks like we dodged the first bullet mother nature had aimed at us this year. Hurricane Irene just gave us a little brush before she moved north to harass the Atlantic coast.  While Irene was going to the north she did give us enough wind to churn up the waters just enough to change the game plan that we have had in place for a few weeks now. The clean water that we were finding schools of big trout was now dirty and the trout have moved to other haunts. The redfish that were holding tight to oyster and rocks found a whole new play ground to explore with all the water the south wind pushed to us. And the gin clear water we were finding scallops in became a little dingy and just a little tougher to see them.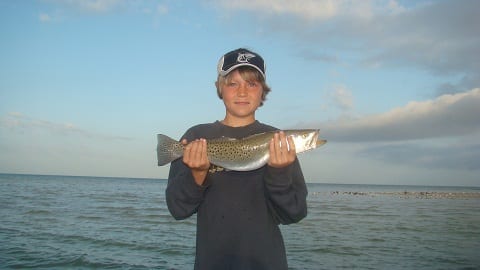 There is however a silver lining to all of this, Change is good! a little change in the middle of a stagnant pattern is always a good thing, and that is what we got. The scalloping has still been very good with limits coming to the boat in very short time. The bivalves are still in 5 to 7 feet of water, but they are very plentiful. The season is open for just about a month longer, it closes on Sept. 25 so if you want to go and get some of the tasty treats now is the time.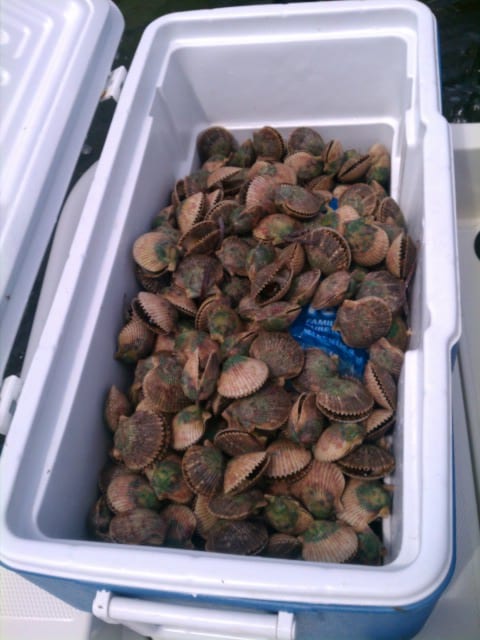 The fishing before the wind was pretty good, and depending on what you wanted to catch it could be very good. The Trout and mackerel bite was very good in the passes over 5 to 8 feet of water, and there were sharks and cobia mixed in with them. I fished yesterday and the game has changed!! the water in the passes is dirty and the fish have moved out, but I was able to find an area not far away that they seemed to want to hang out in. We caught a bunch of nice trout and the size was bigger than they had been, I think some of the offshore fish got pushed in with the weather. After the trout we decided to try for some redfish on the extra high tide we had. They did not disappoint us, a few well placed sardines were met with ugly aggression and half a dozen redfish came to the boat!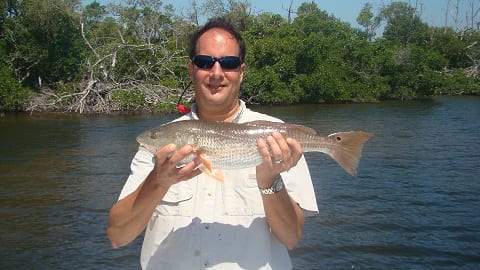 The one thing I am starting to notice is a slow but gradual decline in the water temperatures. It wont be long before we start to see the fishing really pick up. Now is the time to get everything ready as it will be on us before you know it.
If you are wanting to do some fishing this fall give me a call Oct. and Nov. are filling up fast so dont miss out.
Capt Greg
727 919-8666