It has been a while since I have been able to actually sit down in front of my computer and type out a fishing report to let everyone know what is going on in the waters off our coast. But I had a very good excuse, I have been chasing Tarpon for the last two months and as many of you know it has been a very successful season so far.  We are not done with the silver king just yet though, we will be in there presents for the next 2 or 3 months depending on mother nature. As we roll into summer I start to fish for all the inshore species again, Snook ar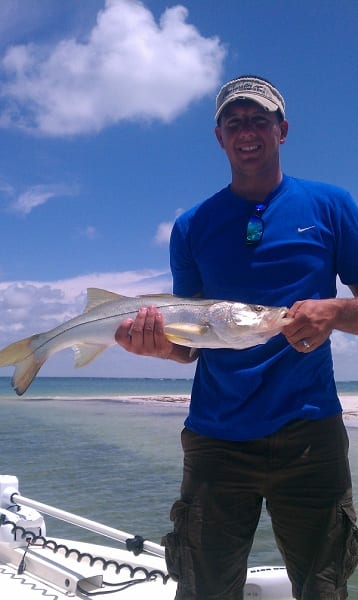 e high on the list as they are on our beautiful beaches getting ready to spawn. They are in large schools and make pretty easy targets as they are looking to fatten up during this time. The trout and redfish are very abundant and are ready to eat just about anything that is presented to them. This is also the time of year that we make the short runs to some of my offshore spots to catch a mess of Mango Snappers, these feisty little snapper are up to 4 pounds and are some of the best eating fish in the water.
The other summertime adventure I have going on is my Scallop trips. This is the best way to stay cool in the hottest part of the year, and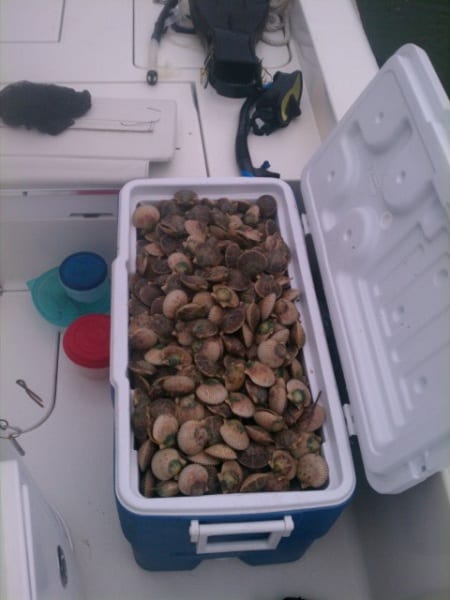 also have a great time literally picking up dinner. I am leaving out of the Homassasa area and we have been getting our limits very quickly. This is a great way to enjoy some fresh Florida seafood and stay cool doing it. And it is as easy for the grown ups as it is for the kids;)
Myself, Capt. Clay Eavenson, and Capt. Greg McCullough are diving into the world of radio. We are going to be on every Sunday from 8 to 10 am on 1010am. If you are in the area give us a call and lets talk about what is going on outside your door.
Looks like it is going to be a very busy summer so keep checking in to see what is happening. I have included some of the best "jump" shots I got this year so far, hope you enjoy them.