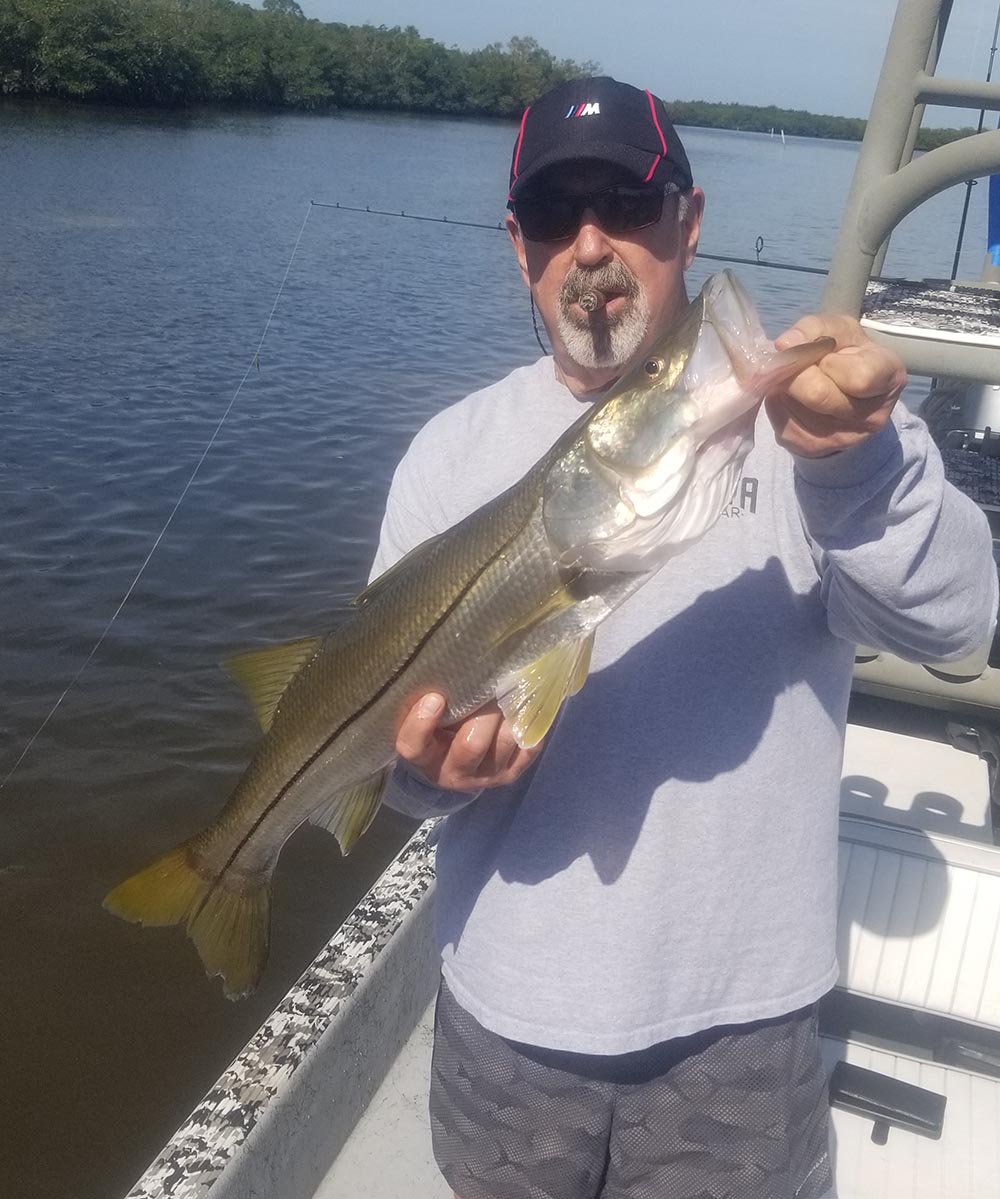 Thank god for Monday, that is something only a guide would say. But it is true, after the crowds that were at the boat ramps and on the water this weekend, it was a very welcome sight to see an empty boat ramp this morning. And the number of boats on the water was significantly lower than this past weekend. I will say the light pressure and empty parking lot made for much less stress loading and unloading for sure.
Today's charter was a very good friend and client, he is actually the very first paying charter I ever took fishing, and he is still fishing with me 25 years later, man have we caught some fish together.
I left the ramp at sunup to go and catch bait, since bait was everywhere I went to a close by flat and what a good choice. Bait was extremely plentiful and it came into the chum almost immediately, two throws of the net and I was done. I called my charter and told them I would be there early so we could go when they got there. We loaded up an hour early and left the dock in Port Richey heading down the river to what would be a stellar day on the water. The first spot we went to was in the Cottee river and with the low water I was seeing some small Tarpon rolling. We got set up and threw the first baits in and were met by a Jack attack, every rod was bent and drags were screaming. We got rebaited and I decided to chum to see if we could draw in the small Tarpon, but the jacks were persistent. We did get one Tarpon to eat and do some aerial stunts for us, but he came unhooked and that was it for the Tarpon.
The tide was starting in and flowing hard, with the water temperature at 78 I knew the time was getting right for the Snook to go off. We ran south to a little bayou in New Port Richey that has a deep trough running through it, which funnels water right to the fish. Little did I know at 10 AM this would be the last stop I would make all day. The guys put three baits out and it immediately sounded like drag in stereo, large snook hit all three rods and they were screaming. We landed two of the three and both fish were over 30 inches, this bite went on for 3 ½ hours and only got better as the tide came up. I lost count but I would have to say we landed in the neighborhood of 30 snook, and had a few Jack Cravelle in the mix also. The biggest surprise was the 3 redfish over 30 inches, which were mixed in with the snook frenzy.
After a lot of retying leaders and hooks, the bite finally slowed, but it never did stop. It was time to go and we really left them biting.
With all the craziness going on around us right now it is nice to have a job that allows me and my clientele the ability to escape the world and just enjoy what mother nature has to offer, if you have the ability to get out now is the time, the bite is on FIRE!
Till tomorrow, tight line
Capt. Greg DeVault