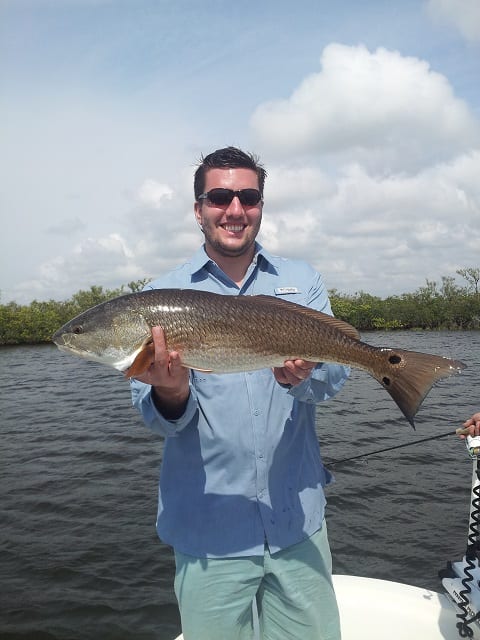 What a winter it is going to be!! we have already had a lot of cold air make it into the sunshine state and the water is cooling off nicely. the Big trout have begun to group up and hang out over most of the hard bottom areas on the sun coast and are eating just about everything that gets in front of them, there is not much to catching a limit of nice big trout right now for sure. Just find a depression with some hard bottom around it and you will have plenty of action.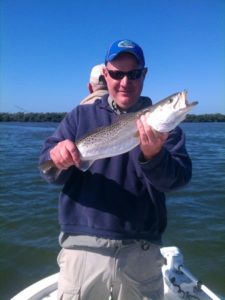 The redfish are in BIG schools if you know where to look, they are not everywhere and you had better know where you are going or you may lose a lower unit trying to get to them. Once you do get to them it is non stop action as long as the tide is moving. the bait dosent really matter as they have been eating anything that moves!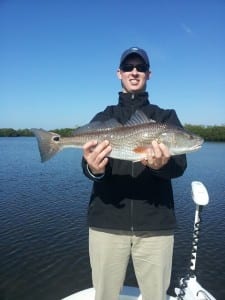 Snook are still around in some of the deeper canals but I usually don't mess with them this time of year, although on my last 3 or 4 charters we have been catching several small ones up to 28 inches. this time of year you will find many different species living together, Flounder, Sheephead, Redfish, Snook, Trout, and Mangrove snapper are being caught out of the same hole on most of my charters right now.
With the water cooling down it is only going to get better as we move into Dec. and Jan., The low tides will be the tides to key on. The low water will concentrate the fish into holes and troughs, this is when you need to have the right equipment, light line and long rods will get you more distance on your cast. Also if you are looking for a charter make sure your captain has a boat that is capable of getting to the SHALLOW areas that the fish are in right now, its no fun watching fish being caught while you are on the outside looking in or worse yet, setting on bottom stuck!
The holidays are coming and so are the crowds, if you are wanting to do some fish for Christmas contact me soon there are only a handful of days left for Dec. and Jan.
Fish on,
Capt. Greg DeVault
727-919-8666