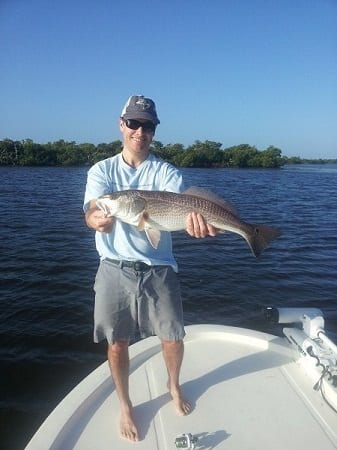 Mother nature has blessed us with one of the prettiest starts to Fall that I can remember. We have had absolutely gorgeous weather, and the fishing has been nothing short of spectacular. We had alot of rain this summer causing the water temperatures to stay a little cooler than they normally do. This helped out when we started to get a few cool fronts through the area, the water temps got down into the magical comfort zone for all our inshore fish a little earlier than it normally dose.  So for those of you that are waiting to get out now is the time, the Redfish, Snook, Trout, Cobia, Kingfish, Grouper, and anything else that is in our waters is eating like there is no tomorrow.
 The Redfish have begun to school up and are moving in to all the areas that have some Spratina grass mixed with any kind of hard bottom. If you locate a good bunch of Mullet in these same areas it is a guarantee that there will be Reds there with them. I have had several trips in October  that we were able to sit in one spot and keep the reds interested in our baits as long as we kept feeding them. By that I mean chumming them, it was like they didn't care about us being there as long as we were feeding them!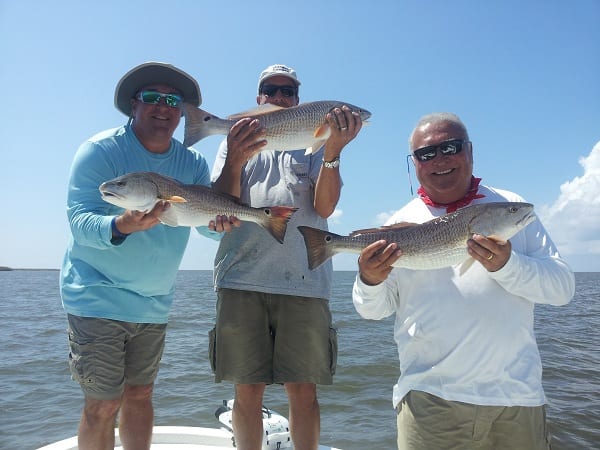 The Snook fishing has been very good compared to the last few years, I am seeing more Snook than I have seen in a few years and they are very active and hungry. I have been locating most of them on areas that have exposed points to the open gulf, and as always good current flow. They have been eating on every good tide we have had for the past month now, and the number only seem to grow as the cooler water and shorter days pull the fish in from there summer spawning grounds out on the beaches. I have been able to get them to eat a variety of baits from Sardines to pinfinsh and even cut bait when the tide in a little sluggish. The one good thing about this time of year is the Reds and Snook both are taking artificial baits just fine.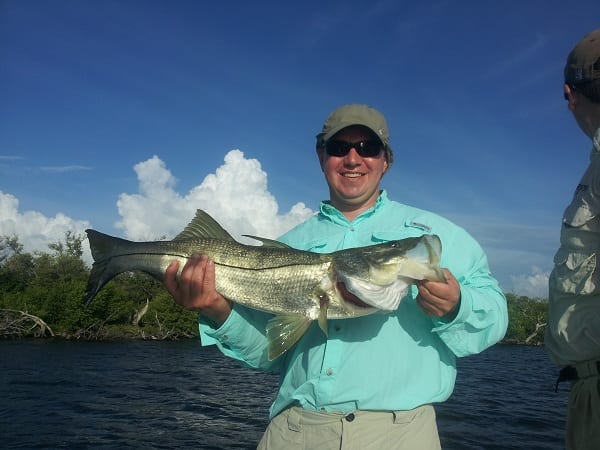 If Catching all these Snook and Redfish aren't your thing, or you happen to find them in the rare non feeding mood, You can rest assured that there are plenty of Trout and Spanish Mackerel to be had. With the amount of bait we have had this year there are plenty of Mackerel and Trout on the deeper grass flats to catch. When we have actually fished for them we were catching 100 to 150 fish per day and never moving the boat. While they are not the glamor species that we all want to catch, there is nothing wrong with catching a fish on every cast. And along with all of the Trout and Mackerel you will probably get a few Cobia to find your offerings also.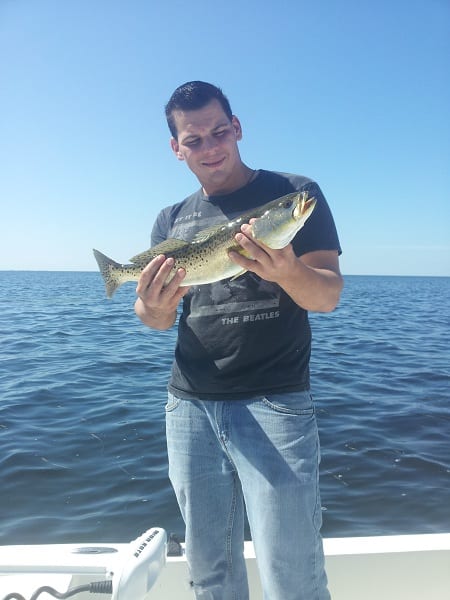 As I said in the beginning this has been a great start to our Fall fishing and from the looks of things it is only going to get better as we move into November and December. It will be time to start looking for the negative low tides that dry out the flats and push all of the fish into the holes and troughs on our flats. This is exactly the reason and the time of year that I run boats that can access these areas and the fish!! My big bay boat stays on the trailer and I use the tools that get the job done, My Airboat and my Shallow Sport, Both of these boats allow me to take fishermen where the fish are. These fish will eat the best on the very lowest of the tide and if you are stuck looking at the holes from afar it is tough to catch them.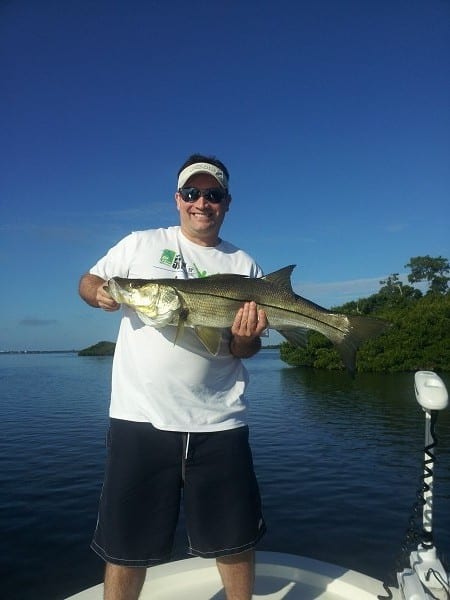 We have waited all summer for the fishing to break loose and it has…if you have not been out or plan on getting out you are missing some of the best fishing of the year.
Good luck and Fish on,
Capt. Greg DeVault
727-919-8666